Getting money from music in Uganda is not easy as it requires a lot of efforts plus funds for promoting it on different radio stations, TV stations, online music streaming platforms such as youtube, amazon music, spotify, boomplay, apple music and many others. Besides the hard work, these platforms have strong policies and restrictions hence one ends up getting nothing or little money from it.
Since MooChat Plus as a platform has provided an alternative for deejays (djs) and music artists to easily upload and start making money instantly from song downloads, we are going to see how to upload music on MooChat Plus.
STEPS FOR HOW TO UPLOAD MUSIC ON MOOCHAT PLUS
Artists are required to pay 20k UGX to sell on the platform. This is a new requirement for artists to show their commitment since most artists have been trying to have their music on the platform but not interested in other practices that enable sales such as sharing their music links.
Creating Seller Account:
To upload music on this platform means you are going to sell music downloads and manage all your earnings from one place hence you'll need a seller or vendor account.
Register or create account as vendor
Fill your personal information needed and confirm registration.
2. Submit Music For Review & Upload:
To make sure that your audio songs are in the required format and in right place, you submit all audio songs and song details directly on moochatplus@gmail.com
Note:
Send mp3 audio format. For mixtapes you can send us a link from hearthis.at or just send your mixtape on our email above.
Cover images
Your vendor names/ full account names
Description for each song (optional)
Price for each song or mixtape. You can edit prices later from your dashboard if enabled on your account.
When songs have been reviewed and uploaded, they will automatically appear in your products page from the dashboard. You can also check It from our music library, copy and start sharing your music links on social media.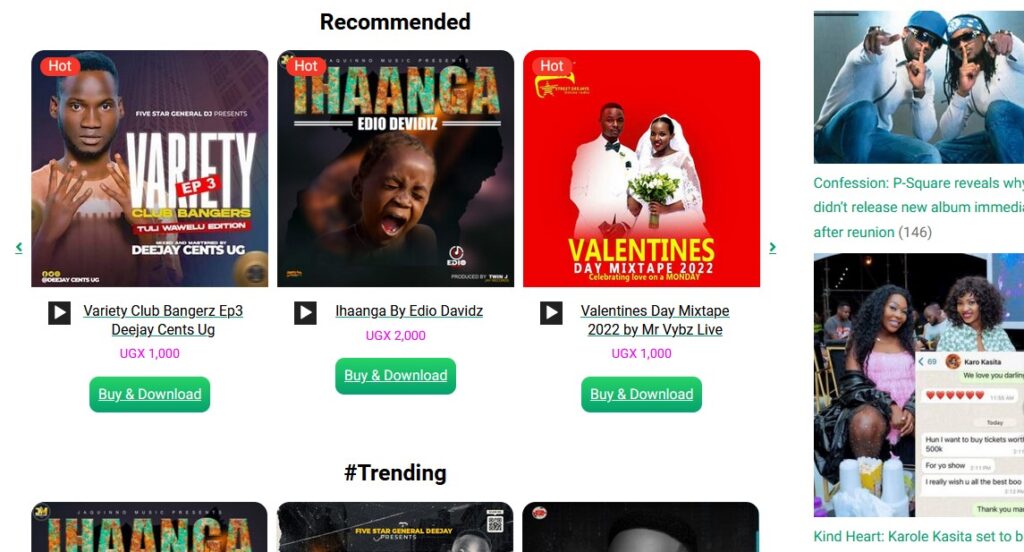 Note: We charge 25% commission from your sales meaning that you will have 75% earnings.
As simple as that you are able to start earning immediately.
For quick assistance or for any questions please contact 0773528880.